Sleekly sophisticated, the Private Dining is the newest option at Foodies Hot and Spicy.
Enter through our private stairway and experience a contemporary atmosphere featuring a cozy modern lounge, and stunning bar.
Perfect for corporate meetings, intimate family dinners, and other gatherings, our Private Dining is also an ideal site for pre-dinner cocktails when used in conjunction with our exquisite bar.
Our private dining space offers a fantastic ambiance that will be sure to dazzle your guests. 
With our stunning window-view, offering unrivaled views across the city, The FOODIES is one of Lekki's most unique locations. We will work closely with you to develop a menu of beautifully-presented  food  made from carefully-sourced ingredients that will seriously impress your guests.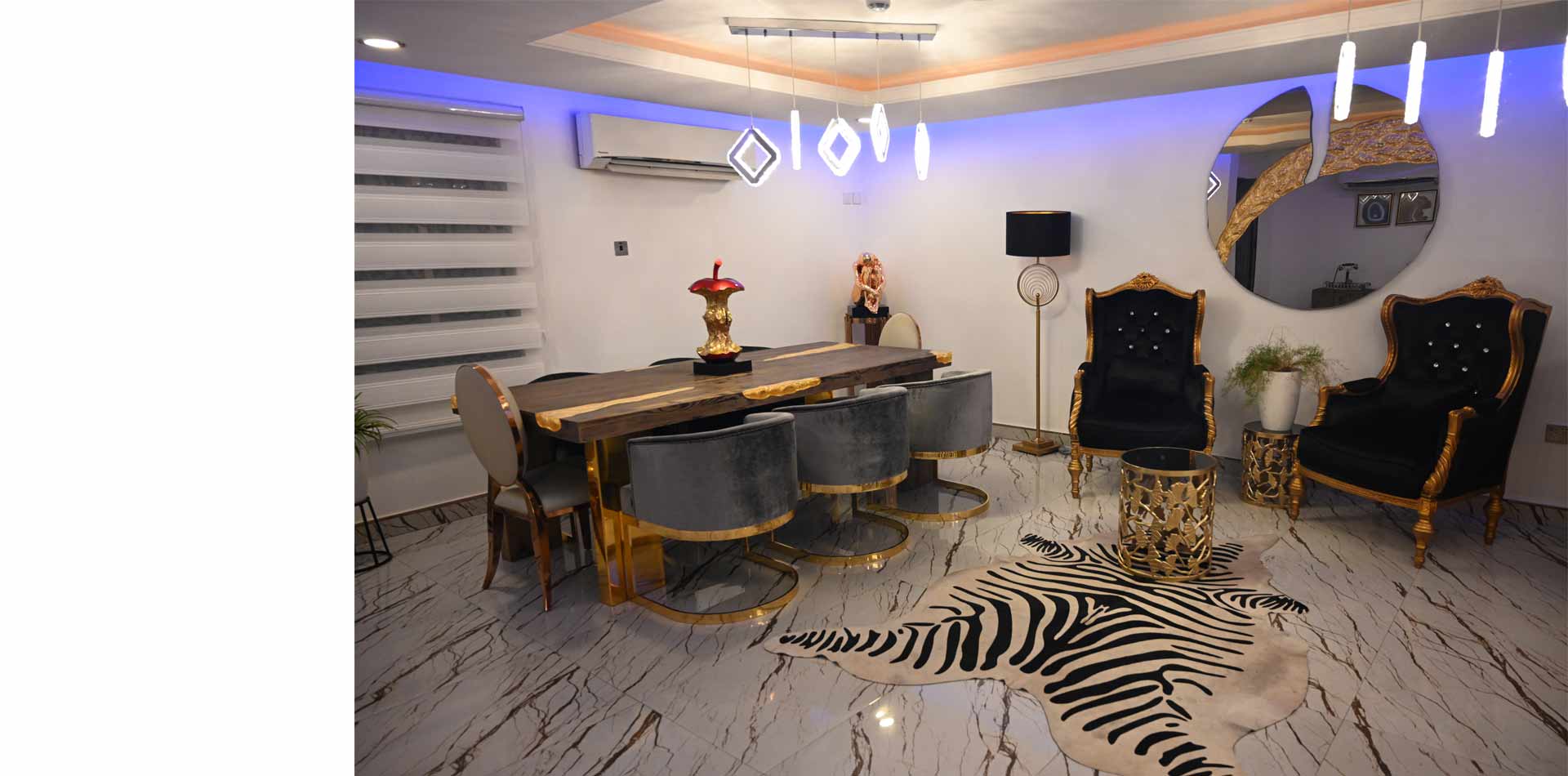 Today, Foodies can be the setting for your special occasion, delivering a truly memorable experience for your guests.
Our friendly team can help to organize and host catered events including birthday parties, intimate dinners, business meetings, group incentives and small wedding receptions.
Adjacent to the main dining room, our intimate private dining room welcomes up to 14 guests for a seated dinner. Warm and comfortable, this space mirrors the hearty, wholesome spirit of royalty. Exquisite furnishings distinguish the space from the main dining areas, creating a beautiful enclave where guests can gather and share a meal.
Our semi-private chef's table may be reserved for groups of up to 18 guests for a seated dinner. Steps from the kitchen, guests can enjoy an immersive experience with a full view of our culinary team. There is no better way to share in the joy it brings us to craft a special, memorable experience for our guests.